---
The keystone of any successful webpage is relevant, quality content. In fact, this notion is so accepted that the phrase "content is king" has now become doctrine among web designers and search engine optimizers.
What makes great content so vital? Most importantly, it's what keeps visitors engaged on your pages and returning for more. Additionally, content professionally optimized to accommodate search engines will earn your site more exposure and get your listings in front of people who are interested in your brand.
---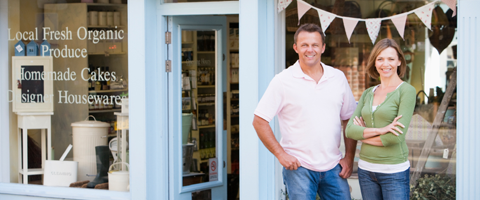 Written & Styled
To help you deliver top-quality content to your mobile visitors, we offer content creation services, which includes approximately 300 words of researched, professionally written text designed to appeal to the needs of your unique audience. Delivering relatable and enticing information in an efficient space is necessary for attracting attention to your brand and urging consumers toward conversion.
Still, we encourage you to stay involved in the process by guiding the direction of the text and choosing your preferred layout for your mobile page. All of our style options are outlined on our Responsive Elements page, so you can select the features best suited to your vision. No matter what you pick, you are guaranteed to have a responsive page that renders beautifully on all devices and on any sized screen.
To round out your content, we also add two stock images to your page that enhance your message and make your site appear more polished. Combined, all these components make it possible for you to provide a better user-experience by giving consumers the information they want, making it available on the device of their choice, and conveying a professional appearance.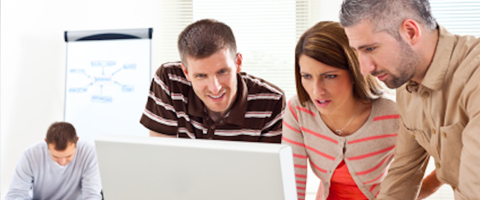 Search Engine Optimized
Search engine optimization (SEO) is the vehicle that will get your page the greatest visibility among your chosen audience. We'll optimize every aspect of your content, including the title and meta description, which have the all-important job of enticing people to click on your listing. We make sure they are optimized for human readers and search engines as both are essential for increasing targeted visitors to your site.
Also, our SEO experts will fine-tune all other parts of your content by using carefully selected keywords and design processes that effectively communicate your site's message to search engines. When search engines know what your site is about they are more likely to boost your position in search rankings and can more accurately display your listing to genuinely interested consumers.
As a small business owner, getting your site in front of the right consumers and encouraging them to click on your page is critical for growing your customer base. If you can establish a strong web presence with the help of superb content and SEO, you can push well ahead of your competition.